Happy Birthday PHP!
Jani Tarvainen
Happy Birthday PHP!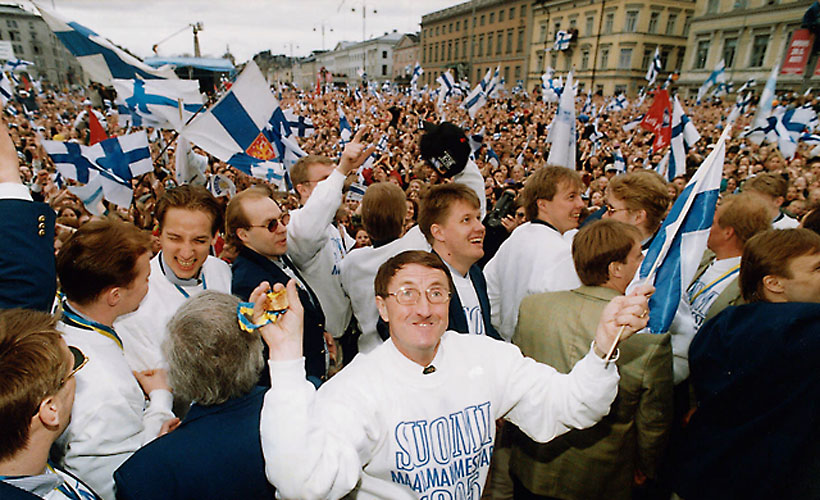 Anno Domini 1995
Windows 95 with the Start Menu launches - people hate dat button
Apple is doomed - tries to save itself by allowing Macintosh clones
On June 8th Rasmus Lerdorf releases
Personal Home Page Tools (PHP tools)
PHP growing up
2000: PHP 4 is launched in May 2000
2001: The first official PHP Conference
2002: Yahoo! adopts PHP as their back-end technology
2003: WordPress is created
2004: Facebook launches on LAMP
2005: Symfony 1 is released
2006: Zend Framework released
Random notes from my life with PHP
For me it's a good tool that I know how to use
Valid complaints and annoyances such as inconsistent in function names
GoPHP5.org initiative gave the language more credibility
PHP 6 was a joke - but a better option than the Perl 6 or Python 3 fate
The PHP community copies from others with pride (C, NPM, Java...)
PHP Today
PHP has remained relevant for twenty years
Vanilla LAMP? People naturally adopt Varnish, ElasticSearch, Redis...
Everyone is a PHP user: Wikipedia, Facebook, WordPress...
The PSR-n and Composer - not your father's PHP!
The Symfony HttpKernel component is increasingly everywhere
Staying relevant (applies to devs and tools)
The world moves pretty fast

PNGs, Web fonts, CSS rounded corners, etc. not that old, really...

Invest in the basics
Don't fall in love with technology

Dispose as needed (Rasmus killed APC for 5.5)
Beware of love at first sight (the hottest .js of the day)

DX (Developer Experience) is paramount
Make sharing code as easy as possible
So.... how is PHP doing?
JavaScript is the popular kid now (also released 1995)
A PHP developer position might not sound "exciting"
For reliability and low risks PHP is (still) a nobrainer
We have learned to share code, but separate camps remain
The language itself was stagnant from 2005 to 2009
From 5.3 onwards things have picked up and it's looking pretty good
Immediate future
Take a look at Puli for resource packaging
Symfony3 will be released this year
PHP 7 will be released this year

New features
Backwards compatible
Improved performance

Competition: Facebook is investing in their alternative runtime, HHVM
Is PHP the cobol of the future?
Maybe, but I think more so with application specific PHP

Meanwhile in 2038: Argh! that mission critical Drupal 9 broke and we're truly fscked now!

Modern PHP allows you to refactor bit by bit
A lot of PHP is old and heavily invested in

Flipping tables and starting from scratch with Node might not be an option everyone can afford - and would it make it better anyhow?
The end
Happy Birthday PHP! :)
Questions? No? Thanks.